You will need to be an Enboarder customer and administrator to complete the integration. For more information please contact your Enboarder representative.
This integration is set up using webhooks. Once you've set up the Sendoso touches, Enboarder users will be able to add Touches to Workflows via the Send Data category within their Workflow Editor. Each Touch will need its own unique webhook.
Setting up the Sendoso + Enboarder integration:
Login as admin user in Enboarder and go to Settings → Integration → App center
Click on the tile Sendoso (or search if you can't see it) for which you want the integration setup.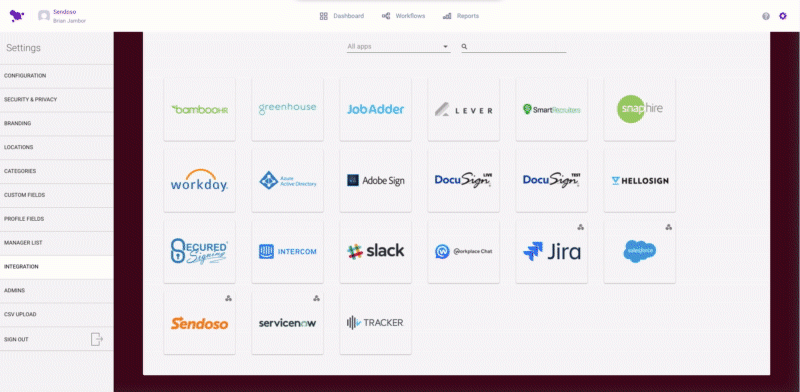 On next screen, enter the env prefix. Sendoso has 3 env, please enter "app" as the env prefix and click next.
The system will redirect you to Sendoso site, enter your Sendoso credential.
Once logged in, request for information access will be asked. Once this is allowed, the customer instance will be setup, and the integration is completed.
The system will show tile as integrated: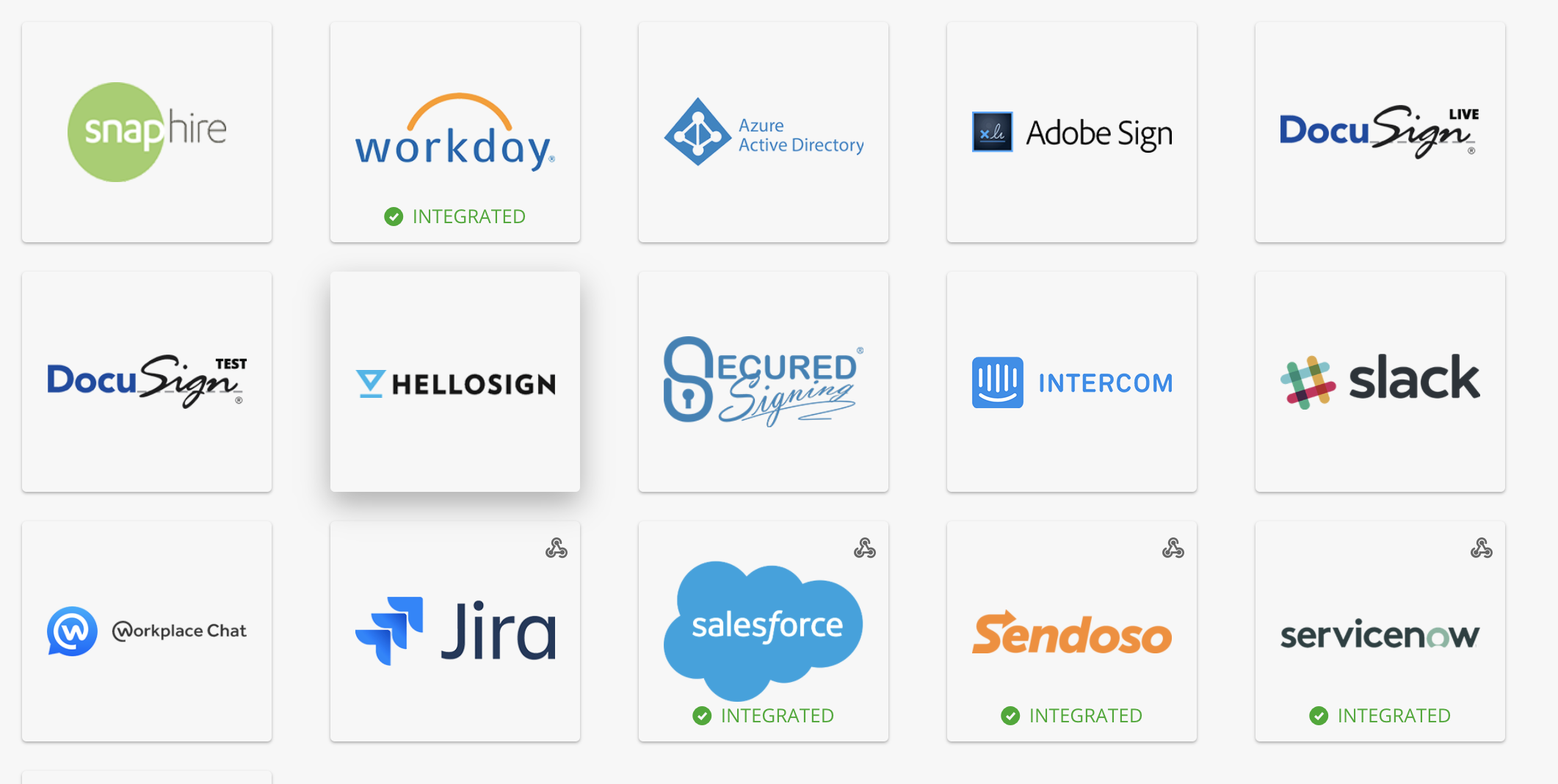 To learn how to set up Sendoso Touches within Enboarder, visit Enboarder's help center or contact your Enboarder representative for more details.