Sendoso allows you to sync your Salesforce account via OAuth so you can track all sending activity to Salesforce!
We can automatically log all activities and add recipients (Leads/Contacts) to a Salesforce Campaign for additional tracking purposes.
To get started, log in to Sendoso.
Next, navigate to the Integrations link

under the menu icon in the top-right corner

 (or click here to go directly to the Integrations page)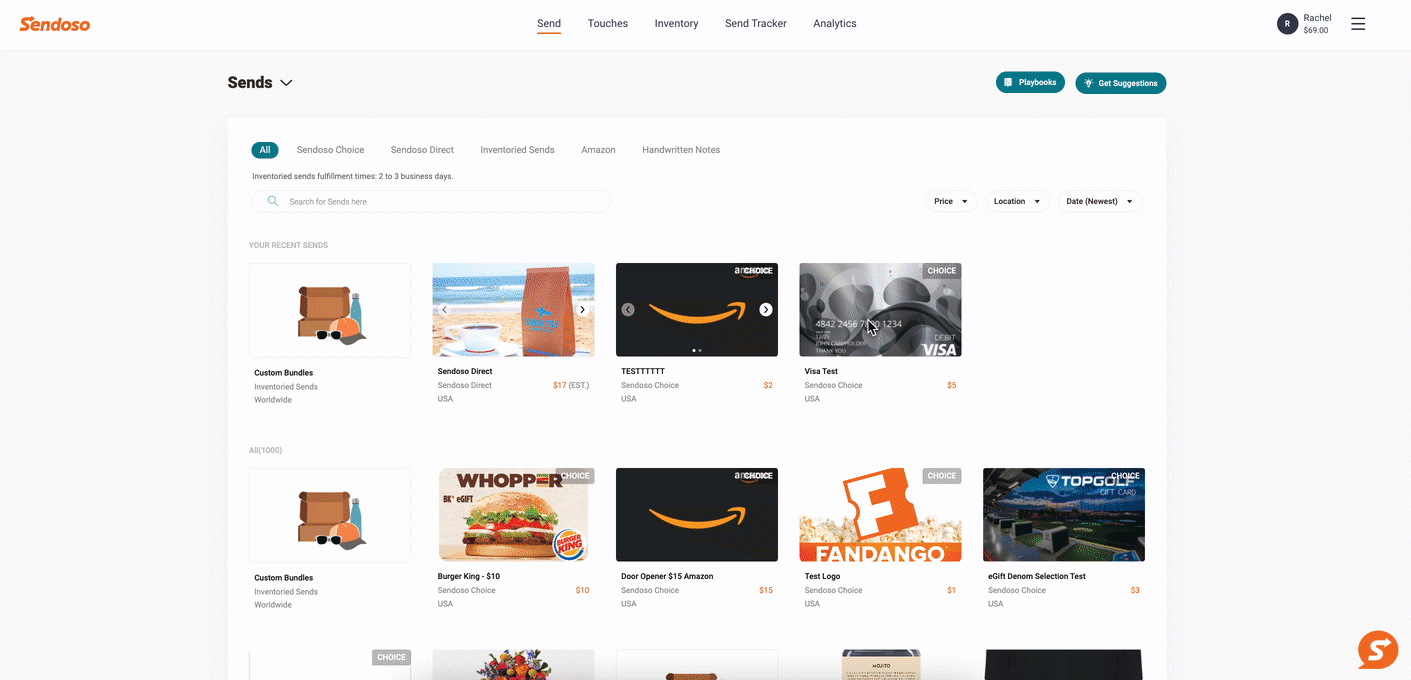 Find the Salesforce panel, and select Learn More 

If you plan to complete 1-1 sends via Salesforce, follow the steps to install the Chrome Extension by selecting Install it or by clicking here 
Select the orange Initiate the Integration button
Select Sync Salesforce to allow access for Sendoso to read/write in Salesforce via OAuth. Keep in mind, that if your team wants to use an integration user or API Only user, you will need that login information
Click Allow to confirm Sendoso access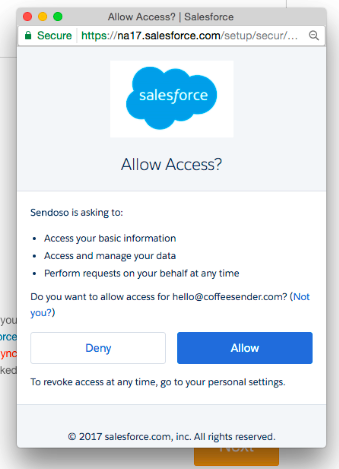 Congrats! You are now synced to Salesforce.
You can now leverage the Sendoso Chrome extension (if installed) when you are viewing a lead or contact in Salesforce and you will be able to complete sends to your prospects! Here is what it looks like:
 Classic: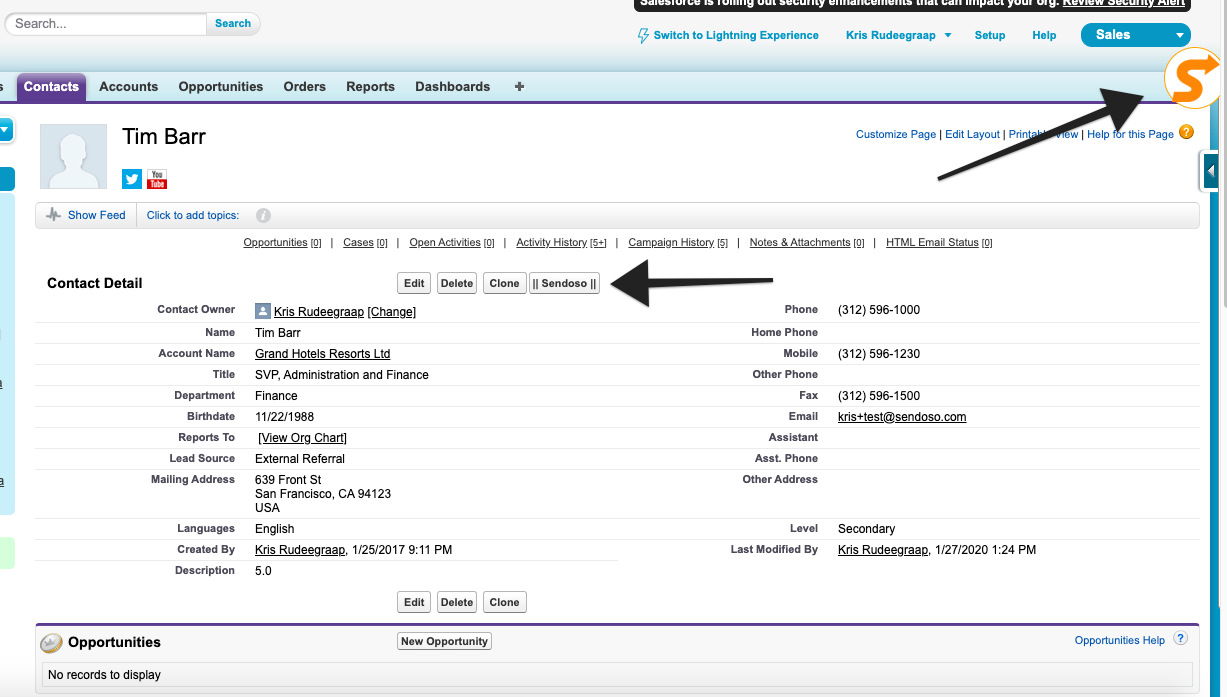 Lightning: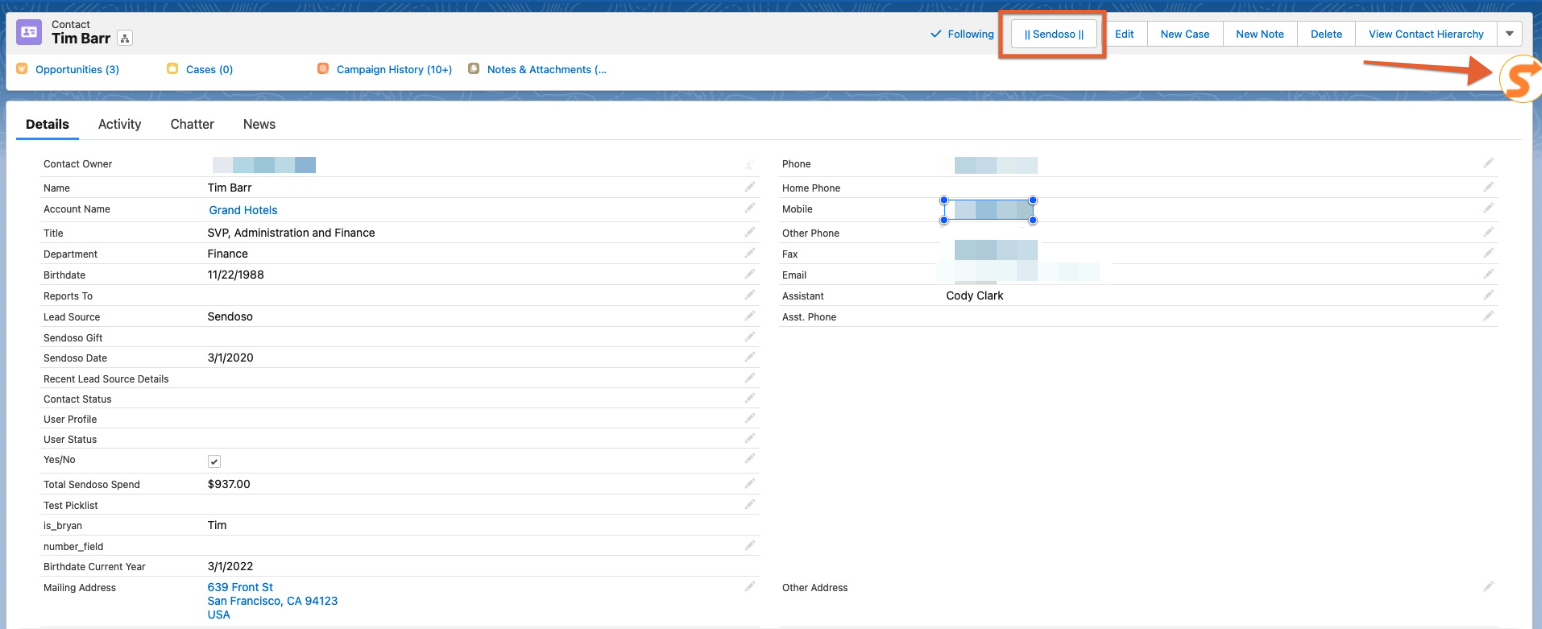 For additional training on Salesforce integration, feel free to check out these Sendoso University courses.