You can now easily track your sends using Sendoso's Send Tracker! When you click the Send Tracker tab in the navigation bar, you will be taken to an overview page that includes all of your sends. For Manager or Admin users, you can track all Sends made by your assigned team.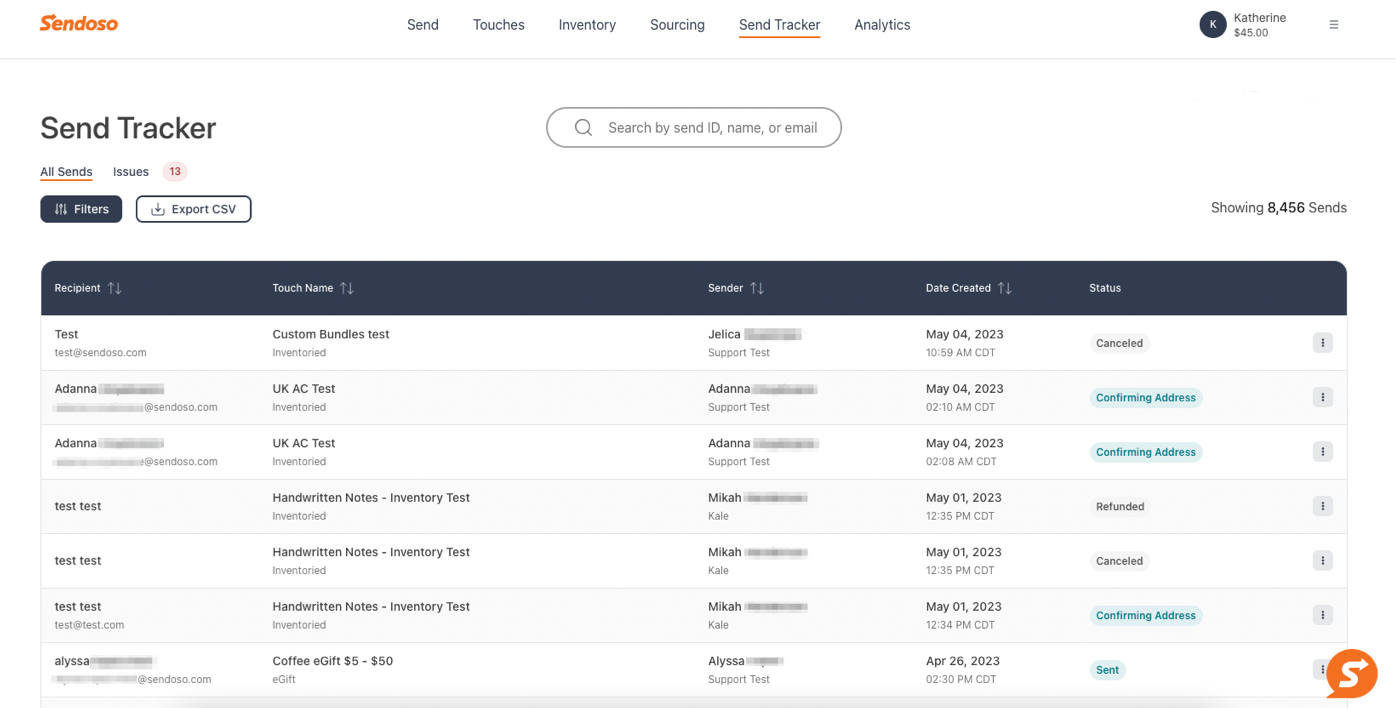 You can use the filters at the top of the page to filter the list by specific criteria.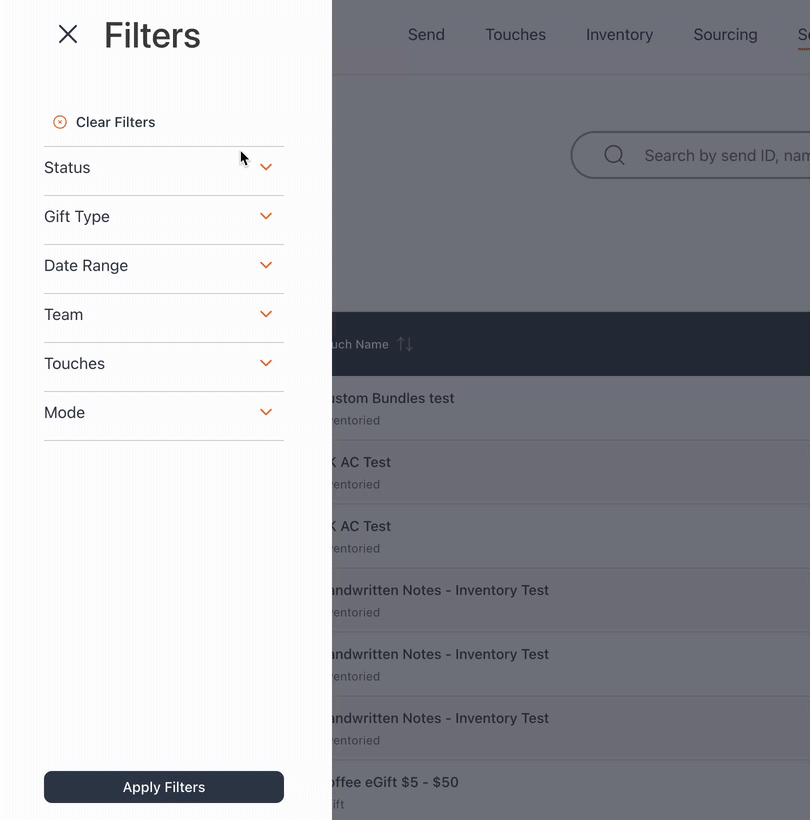 For each Send on your Send Tracker, you'll be able to click on the Send Details page for more information about that Send's journey. For more about Send statuses, click here.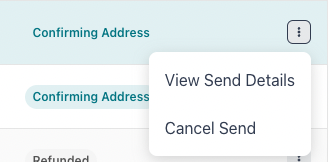 On the Send Details page, you'll be able to see the following information:
Send Info

Recipient Info

Recipient Message

Gift Details

Recent Updates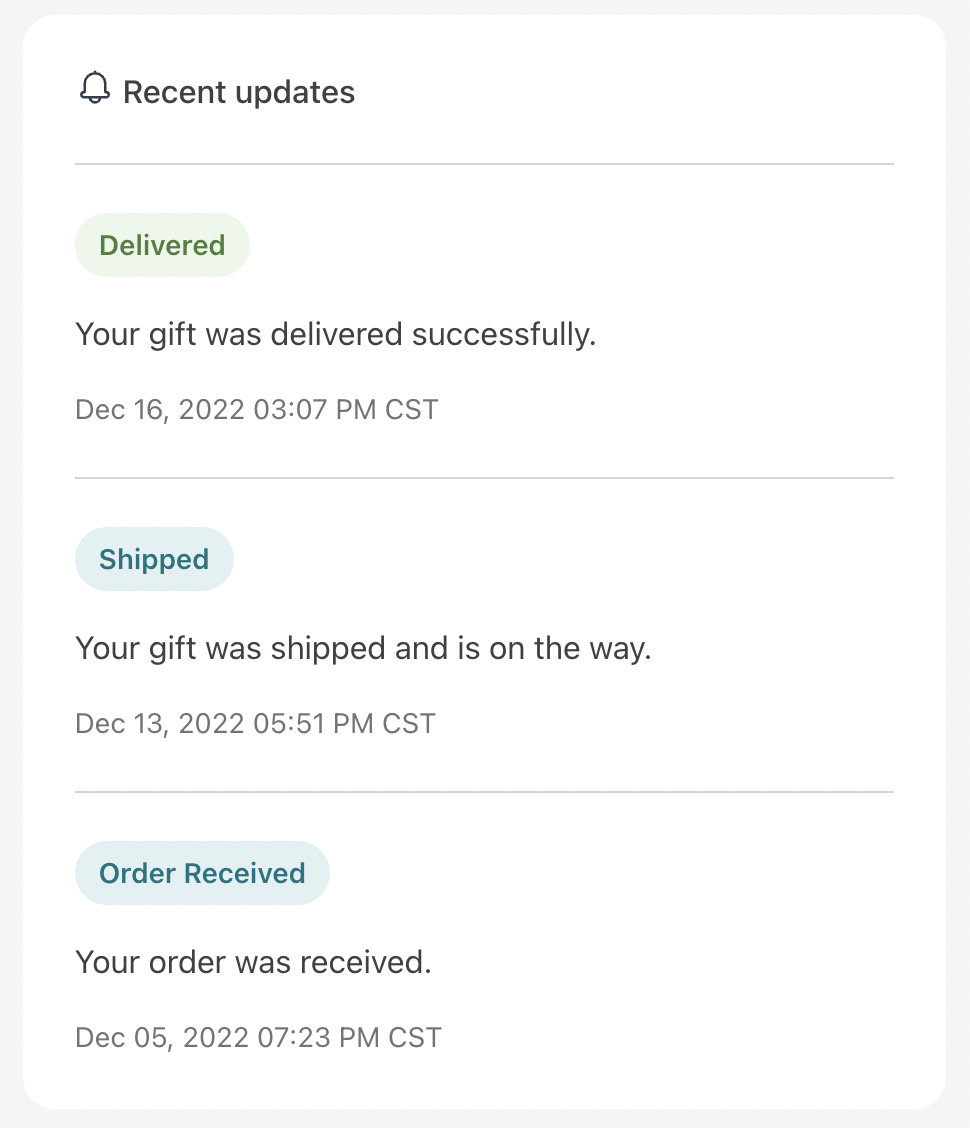 Cost

For additional training on the platform, we recommend checking out Sendoso University courses. These courses are designed to help you be as successful as possible using Sendoso.
For troubleshooting or answers to frequently asked questions, check out our Help Center. And, of course, should you run into any issues or if you have any questions, feel free to contact our Support Team!