In order to set up Group Budget limits or manage user spending limits, you must have sufficient permissions.
Below read how to update a specific user's balance, and adjust team-level settings as well as account-level settings.
Adding funds to a specific user's account
If you want to simply add funds to a specific user's account, navigate to the Account Balance link under the menu icon in the top-right corner of the app.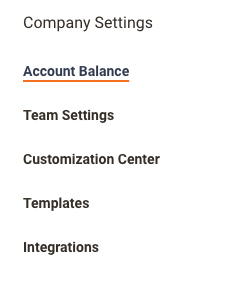 Then select User Spending Limit.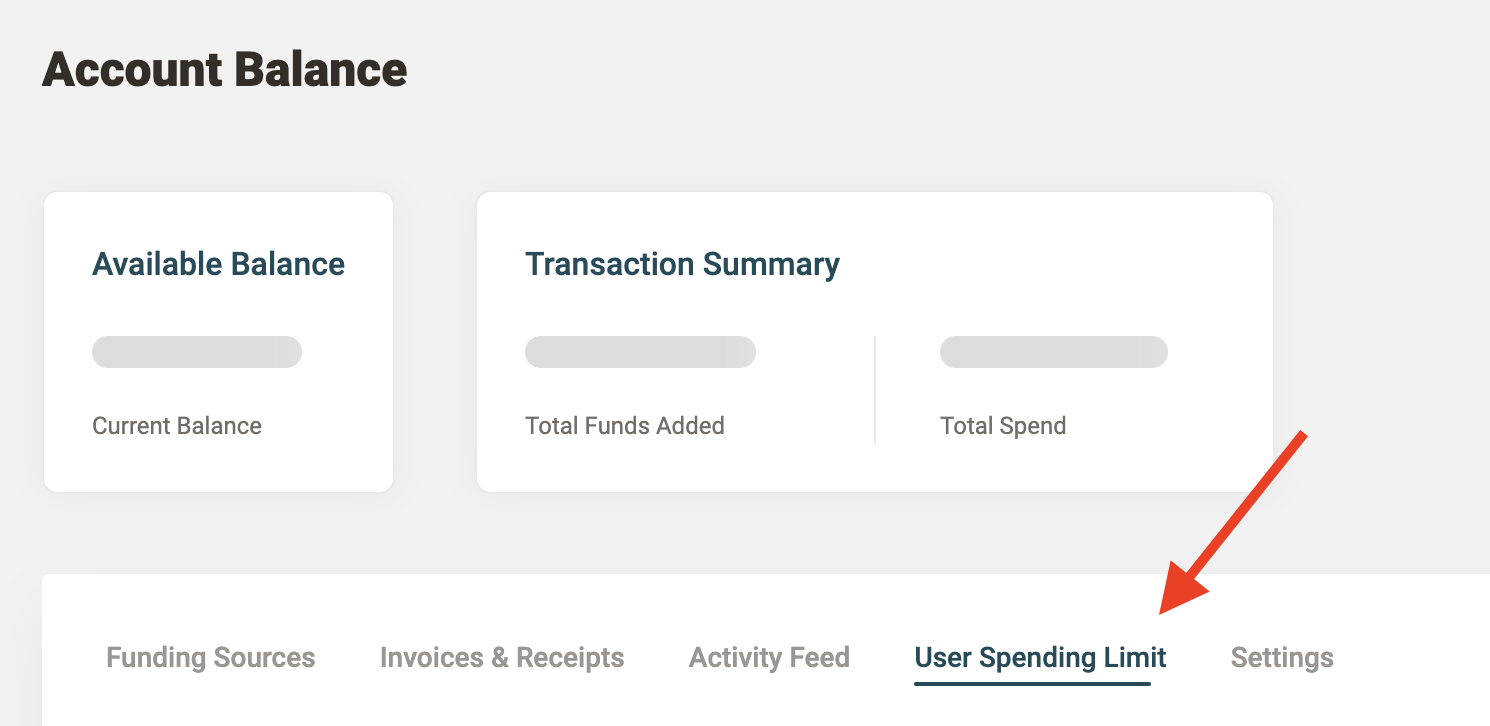 Find the user searching their email or name in the search fields at the top.
Select the funding source you'd like to draw from.
Enter the dollar amount you'd like to add to the user's account.
Click Add Balance.

You're also able to remove an amount from a user's balance following the same steps, but selecting Remove Balance instead of Add Balance.
To learn more about moving funds for multiple users, click here.
Team-level Settings
Navigate to the Account Balance section and click the User Spending Limit tab.

Then, scroll down to locate the Group User Budget Limits portion of the page.
From there, you're able to set monthly or one-time budgets for the entire group. Choose budget: monthly or one-time.
Next, proceed to input a dollar amount you'd like to allocate, select the funding source you'd like to draw from, and click Save.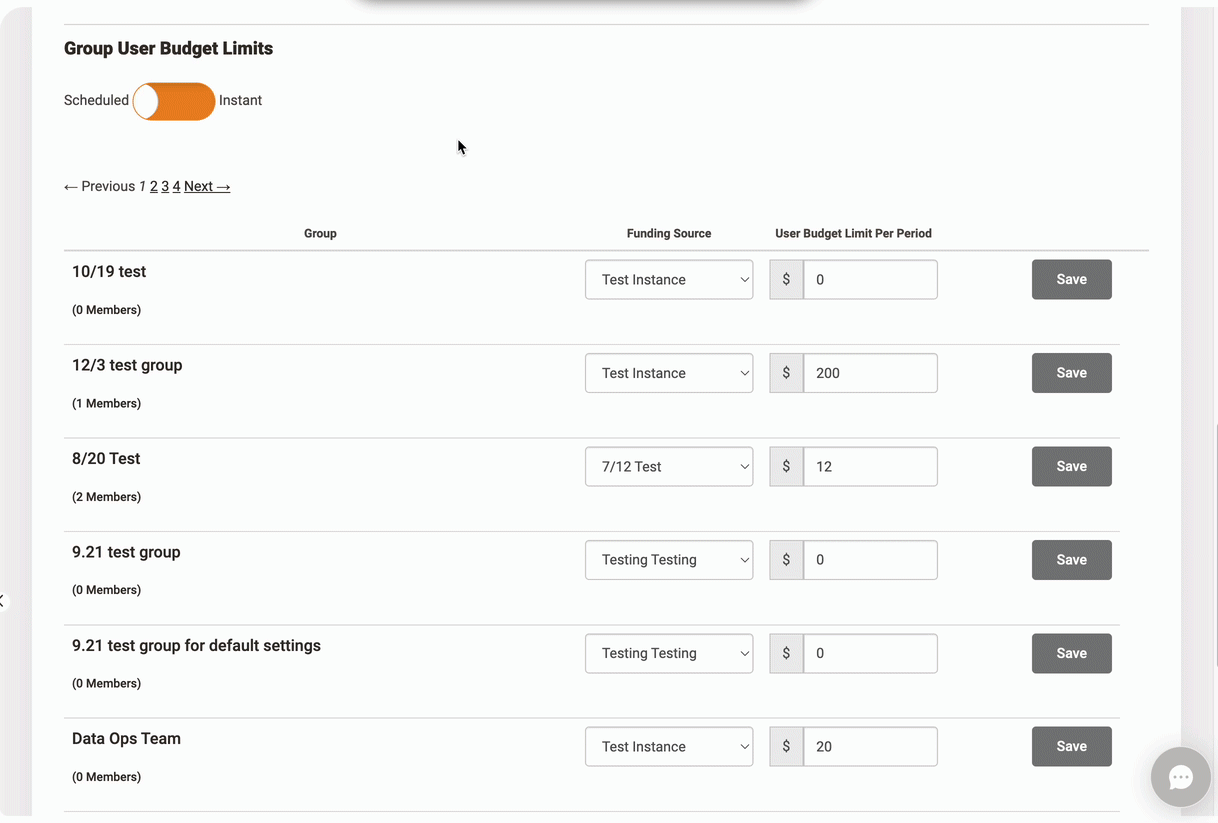 Keep in mind that the number you place here is for each individual in that group. If you allocate $200 and have five users in that group, it will cost $1000.
Account-level Settings
Admin users now have the ability to define how often a sender's balance of available funds refreshes for all users within their account. Managing each user's balance has gotten easier and more automated, especially for those on a quarterly budget cycle or an off-calendar fiscal year.
With this setting at an account level, the balance can be reset or refilled at a recurring date (monthly or quarterly) or on a custom date.
To turn this setting on, navigate to the Account Balance and then select Settings.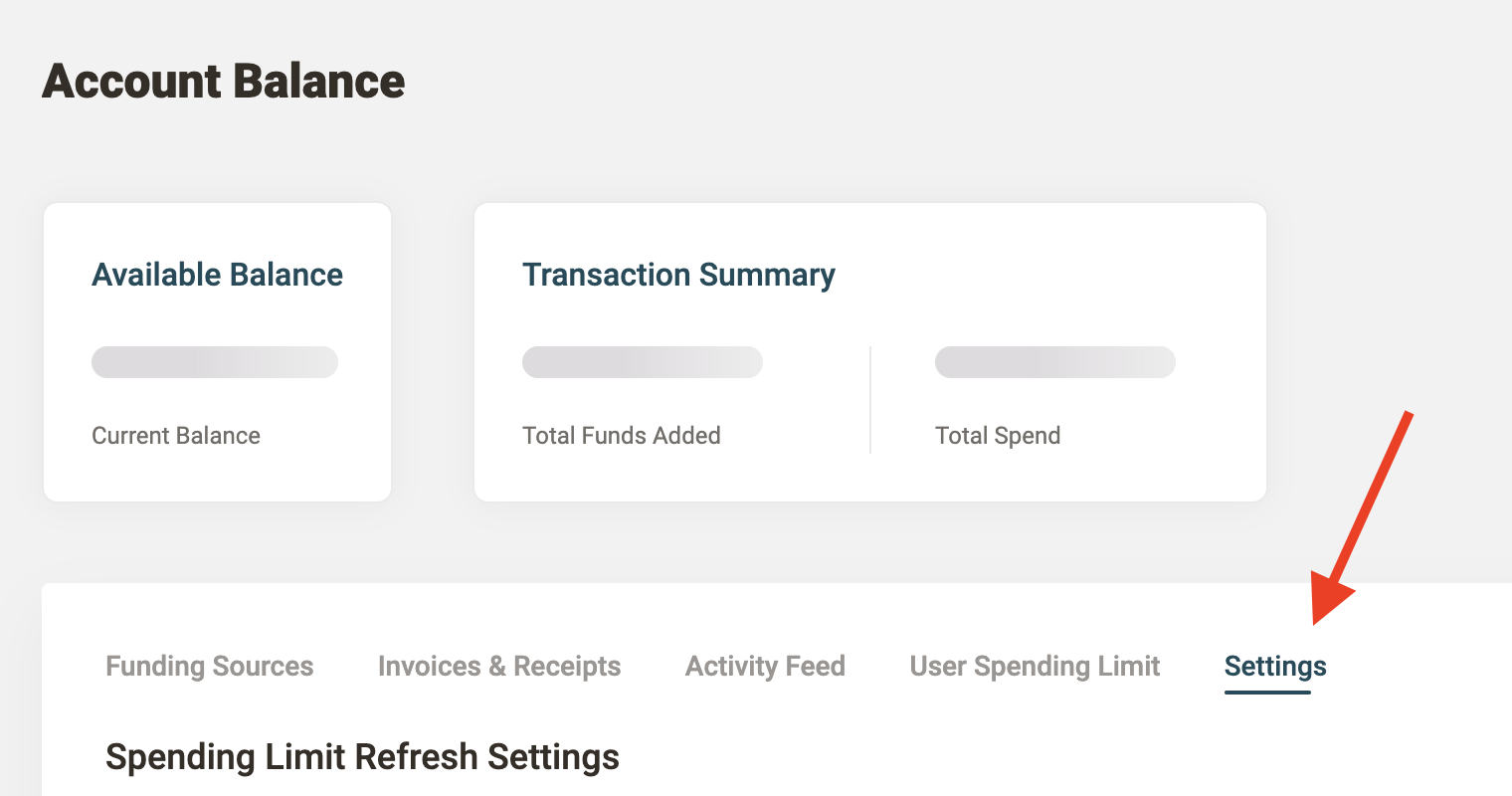 Under Spending Limit Refresh Settings, you can select the refresh method and schedule refresh dates or pick a date manually each time as shown below.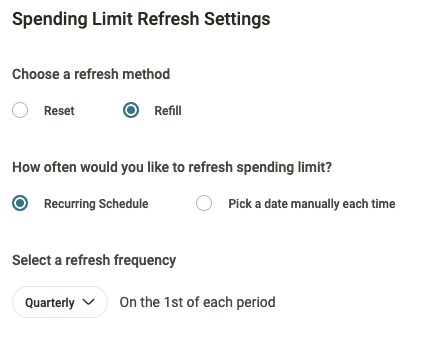 If choosing to reset, the user's balance resets to the specified amount.
For example, if the budget is $10 and the user has spent $3 (now with $7 left in his or her budget), the budget will reset to $10 at the specified date.
If choosing to refill, the specified amount will be added to the current funds.
In the earlier example, choosing to refill will add $10, resulting in the user having a new balance of $17.