Sourcing swag and inventory has never been easier through Sendoso. For Admins, we've introduced a brand new page for sourcing through Sendoso.
Click on the Sourcing tab to engage with our Send Curation Team or browse items from the Custom Brand Shop.
Send Curation Team
The Send Curation team creates and manages game-changing gifting that supports your company's strategic goals.
Once engaged, your designated Send Curator will facilitate the process of bringing your ideated, custom direct mail sends to life - from deep discovery to curating options, and sharing a pitch deck of bundles with creative messaging.
Book a discovery call directly with a Curator via this scheduling link or by navigating to the new Sourcing tab within your Sendoso account. You can schedule for the same day should you desire!
To learn more about the Send Curation Team, click here.
Custom Brand Shop
The Custom Brand Shop allows you to order branded swag and merchandise seamlessly through our platform. Ordering through Sendoso provides you with a seamless swag ordering experience. You can customize your order at your leisure and pay for the products with your Sendoso balance.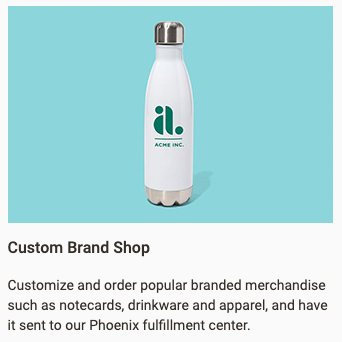 Additionally, when products are ordered through Sendoso, we handle the creation of inventory, generation of the ship notice, and receiving of the inventory without you needing to do anything!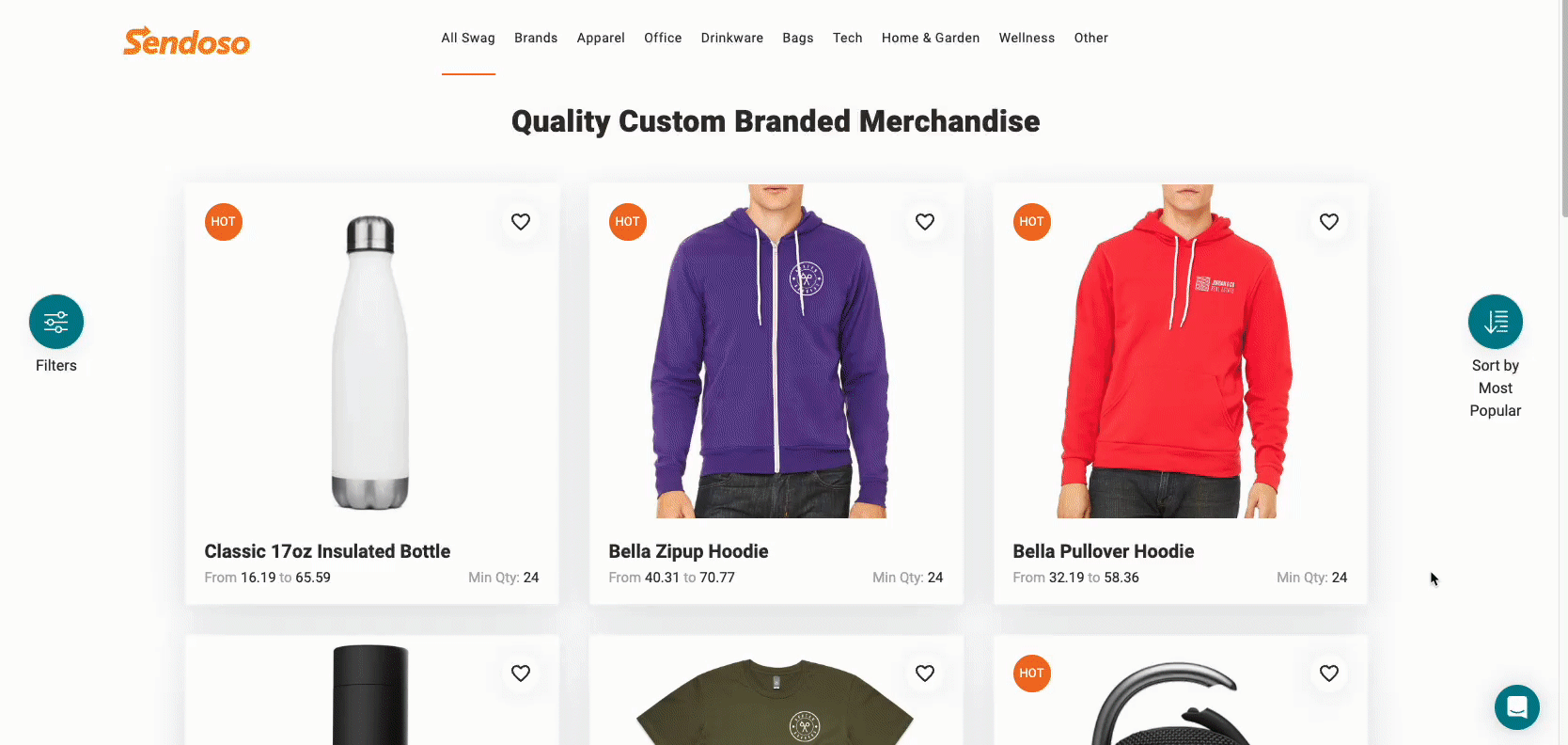 Browse all of the options available and once you've made your selection, upload your design and place your order.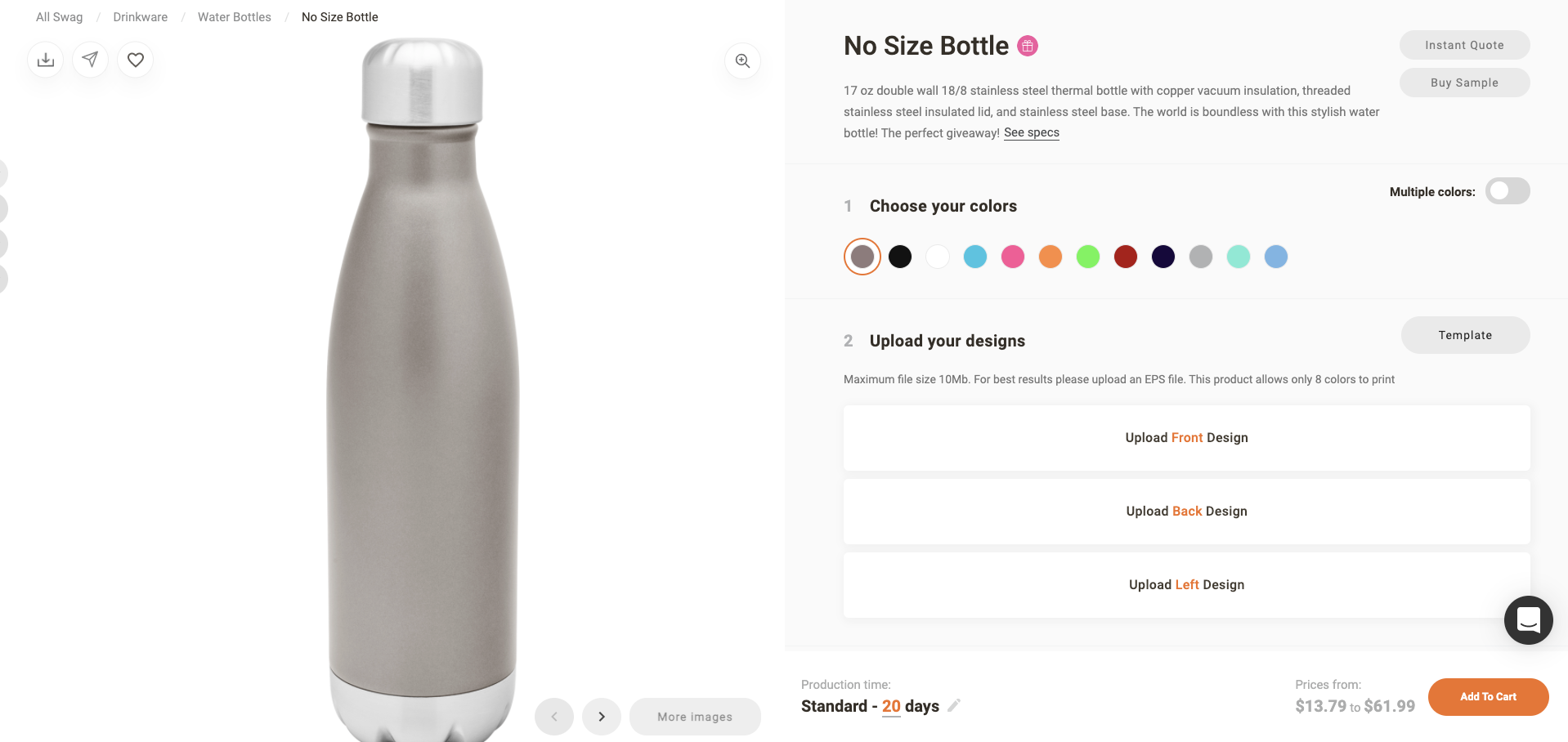 You will be asked which funding source you'd like to charge for the order and once processed, the items will be shipped to our Phoenix SFC.
To learn more about the Custom Brand Shop and see some answers to frequently asked questions, click here.
For additional training on the platform, we recommend checking out Sendoso University courses. These courses are designed to help you be as successful as possible using Sendoso.
For troubleshooting or answers to frequently asked questions, check out our Help Center. And, of course, should you run into any issues or if you have any questions, feel free to contact our Support Team!