We've made some exciting changes to the Sendoso Direct Marketplace. These updates improve the overall experience of navigating all options available for Sendoso Direct Touches.
If you're looking to set up a Direct Touch, you can click here.
Country Filtering
We've updated country filtering. When multiple countries are selected, the products displayed will only be available to ship to all countries which you have filtered by! This will help you build direct touches that can go to multiple destinations.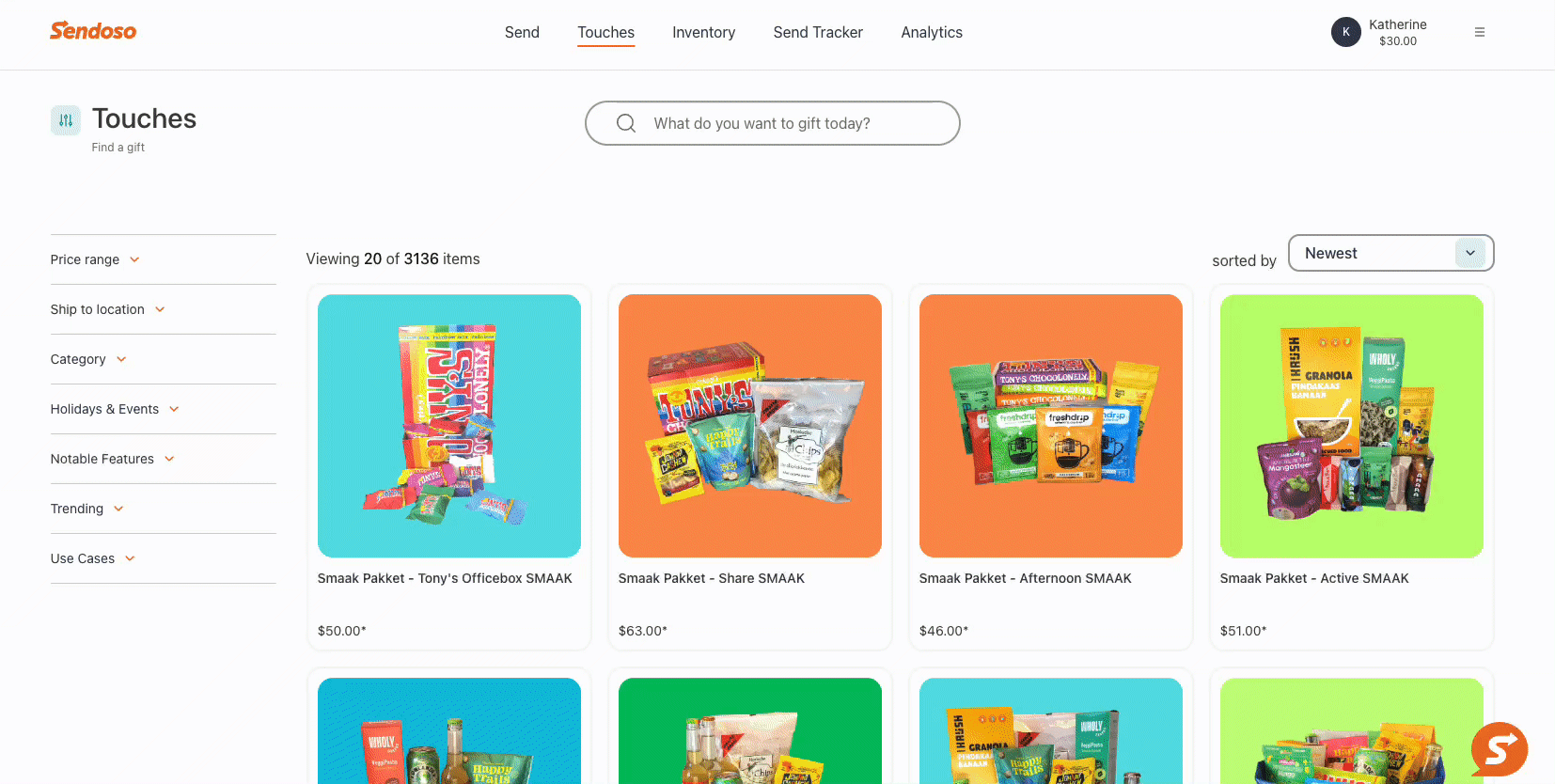 Faceting
We've made it easier to quickly find the perfect gift with the introduction of faceting in the marketplace. As you narrow your search, we'll dynamically update the list of categories so that you are only presented with options that have at least one product.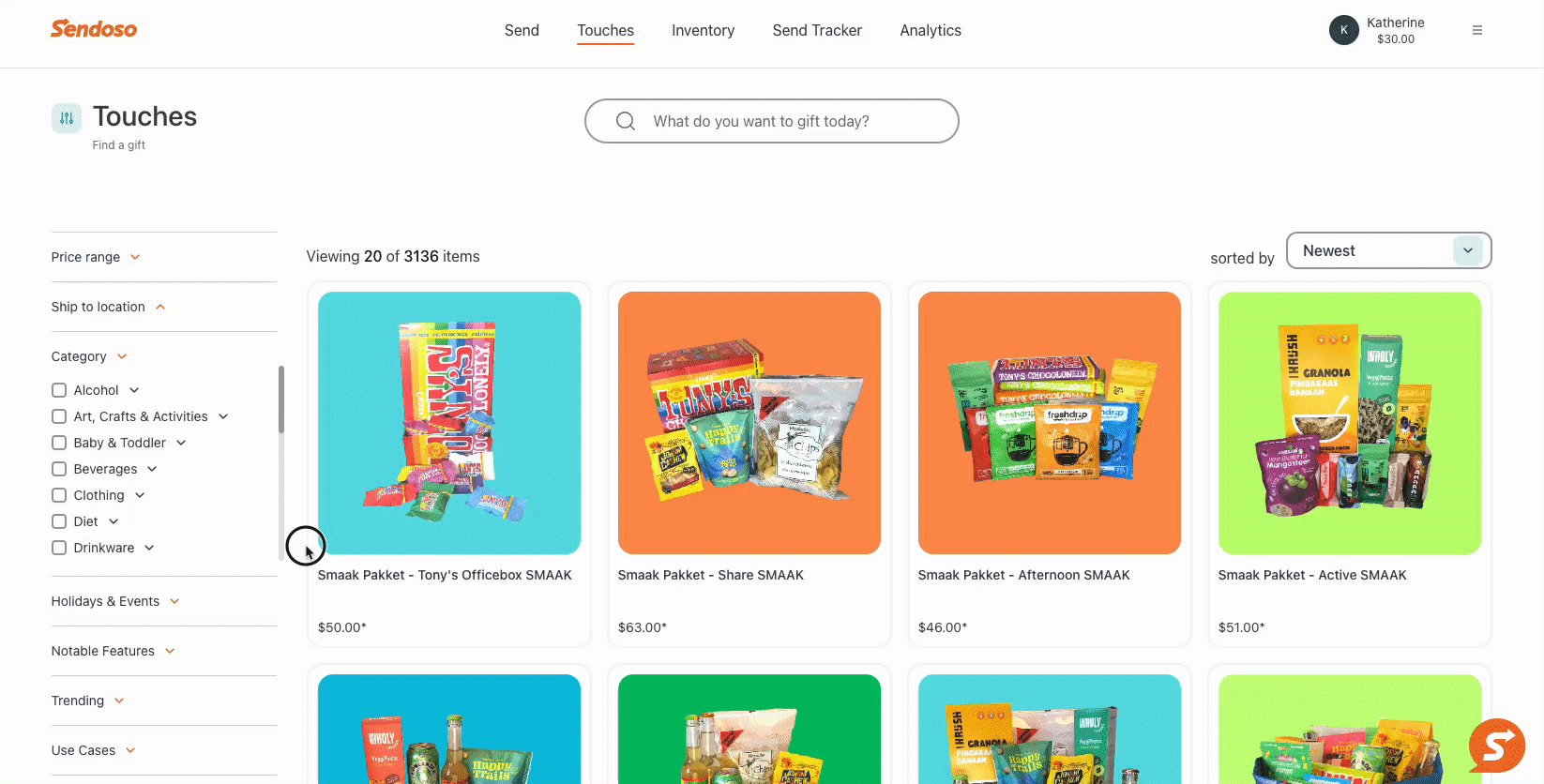 Sort
You can now sort by newest, price (high to low), and price (low to high). Sort defaults to the newest so you will always see the most recently added gifts at the top of the page.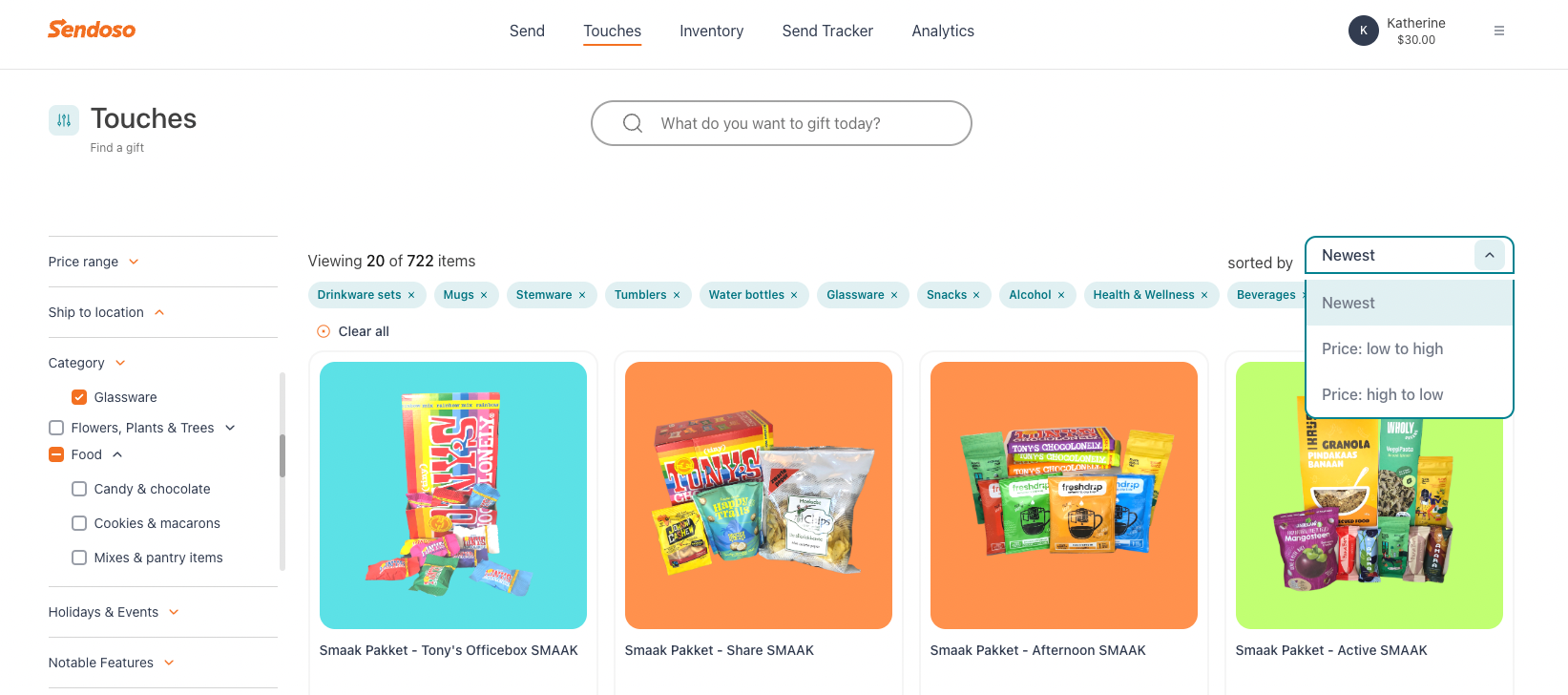 Search
You can now expect even more relevant and accurate search results that directly align with your search queries, saving time and effort in finding the perfect gift.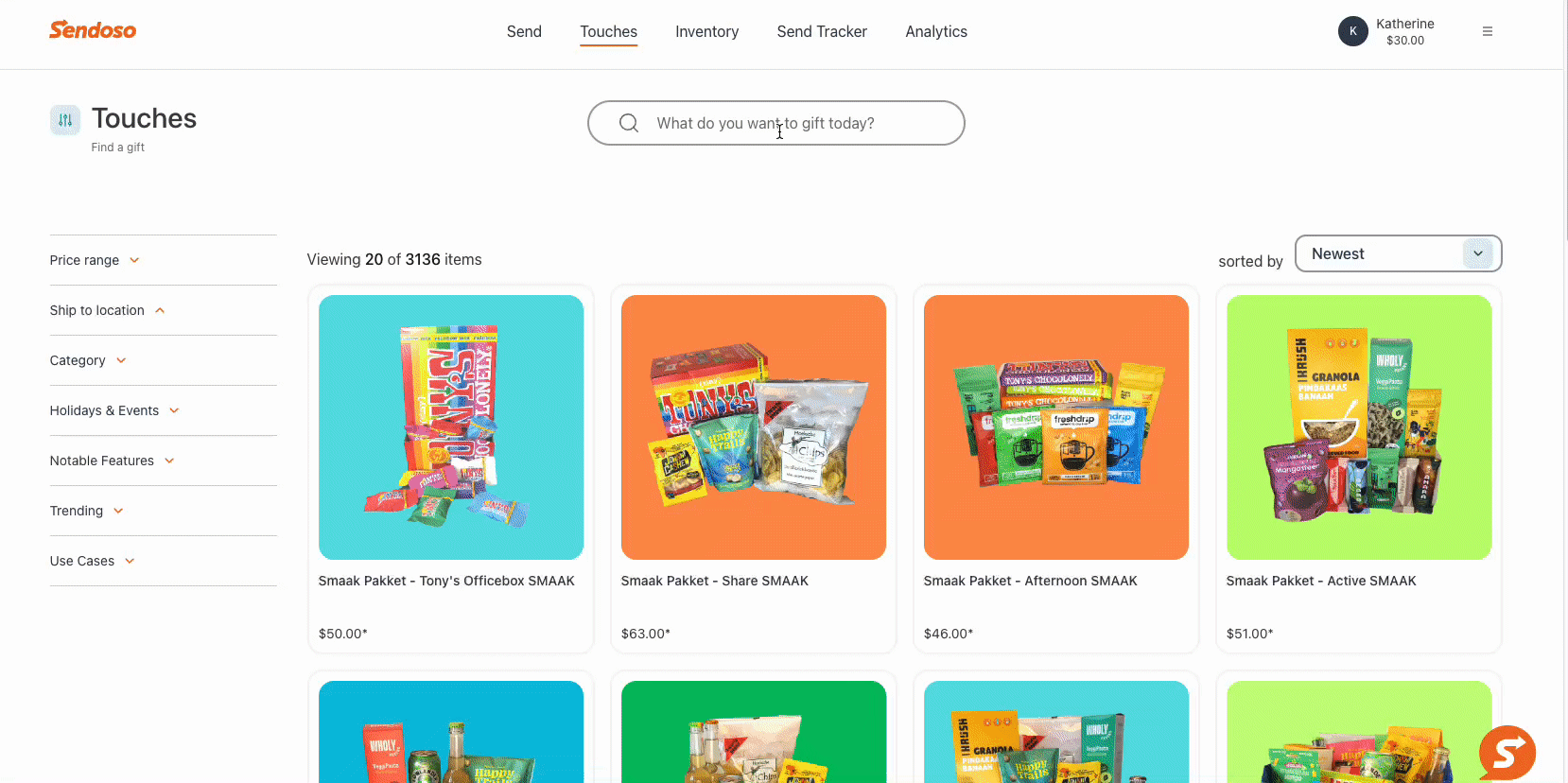 For additional training on the platform, we recommend checking out Sendoso University courses. These courses are designed to help you be as successful as possible using Sendoso.
For troubleshooting or answers to frequently asked questions, check out our Help Center. And, of course, should you run into any issues or if you have any questions, feel free to contact our Support Team!